KRIS LETANG:
I am writing this blog for several reasons.  One of the reasons is that Kris plays for my favorite NHL team, the Pittsburg Penguins, he is a Canadian and in my opinion one of the Top 5 Defensemen in the league.  However, the main reason I am writing this is because last month, Kris suffered his second stroke.  Here is some information about Kris Letang that you may or may not be aware of.  
Kristopher Joseph Pierre Irwin Letang (born April 24, 1987) is a Canadian professional ice hockey defenseman and alternate captain for the Pittsburgh Penguins of the National Hockey League (NHL). He played Juniors in the Quebec Major Junior Hockey League (QMJHL) for three seasons, during which time he was selected 62nd overall by the Penguins in the 2005 NHL Entry Draft. In his second full NHL season, Letang won the Stanley Cup with Pittsburgh, in 2009, he became a two-time Stanley Cup champion when the Penguins defeated the San Jose Sharks in 2016, and a three-time Stanley Cup champion when the Penguins defeated the Nashville Predators in 2017. Internationally, he has competed for Canada at the under-18 and under-20 levels, winning back-to-back gold medals at the World Junior Championships in 2006 and 2007.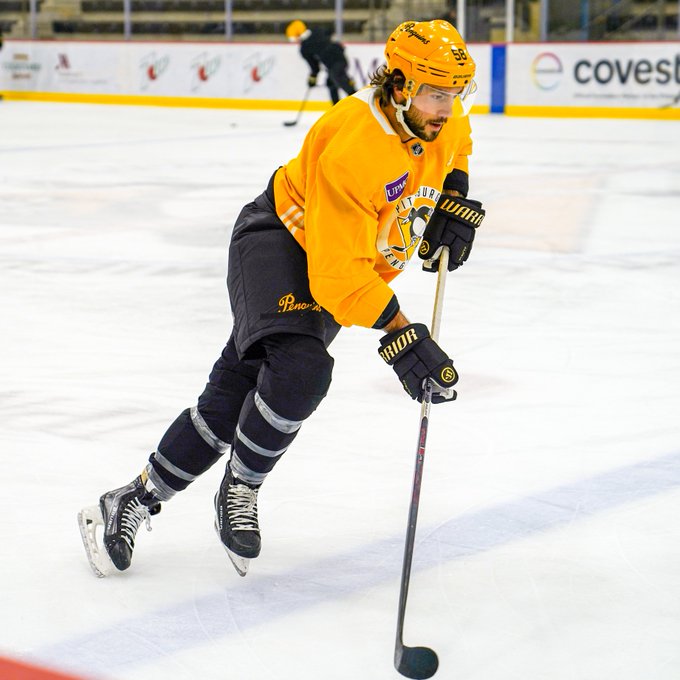 Here is where this story gets interesting. This two time Junior Hockey Gold Medal winner and three-time Stanley Cup champion missed only two months of playing time in 2014 after his first stroke, which doctors determined was caused by a small hole in the wall of his heart.  Then, for the second time in less than a decade, a major health scare has brought Letang's career to a halt. The 35-year-old Letang was listed as out indefinitely after suffering a stroke for a second time. Letang reported feeling ill on Monday, November 28th,  and was taken to the hospital where tests confirmed the stroke.
Then, just 10 days after suffering his second stroke. The 35-year-old took to the ice with his teammates at UPMC Lemieux Sports Complex donning a regular yellow jersey.  
If that wasn't amazing enough, just 12 days after being diagnosed with a second stroke, Letang returned to the PPG Paints Arena ice. He rejoined a Penguins team that has been red hot as of late, winning ten of their previous 12 games.
Letang returned on the Penguins second pairing alongside P.O. Joseph and led the Penguins in ice time (21:44).  INCREDIBLE!!  
Here is what Kris had to say about it. (3) Kris Letang on making his return - YouTube. 
Kris has what is referred to as patent foramen ovale (PFO) is a small opening between the two upper chambers of the heart, the right and the left atrium. Normally, a thin membranous wall made up of two connecting flaps separates these chambers. No blood can flow between them. 
Usually a patent foramen ovale is diagnosed when tests are done for another health concern. If your health care provider thinks you may have a PFO, imaging tests of the heart may be done. If you have a patent foramen ovale and had a stroke, your provider may refer you to a doctor trained in brain and nervous system conditions.
Letang was born with this small hole in his heart, which is apparent in all people but usually closes on its own in most. A Cleveland Clinic expert said the hole can be found in about one out of five people. Now that is a little scary.
Just how valuable is Kris Letang to the Pittsburg Penguins?
Kris Letang isn't going anywhere. 
The veteran defenseman and the Pittsburgh Penguins agreed to a six-year, $36.6 million contract extension, less than a week before he was slated to hit the open market as a free agent.
Letang's new contract will have an average annual value of $6.1 million.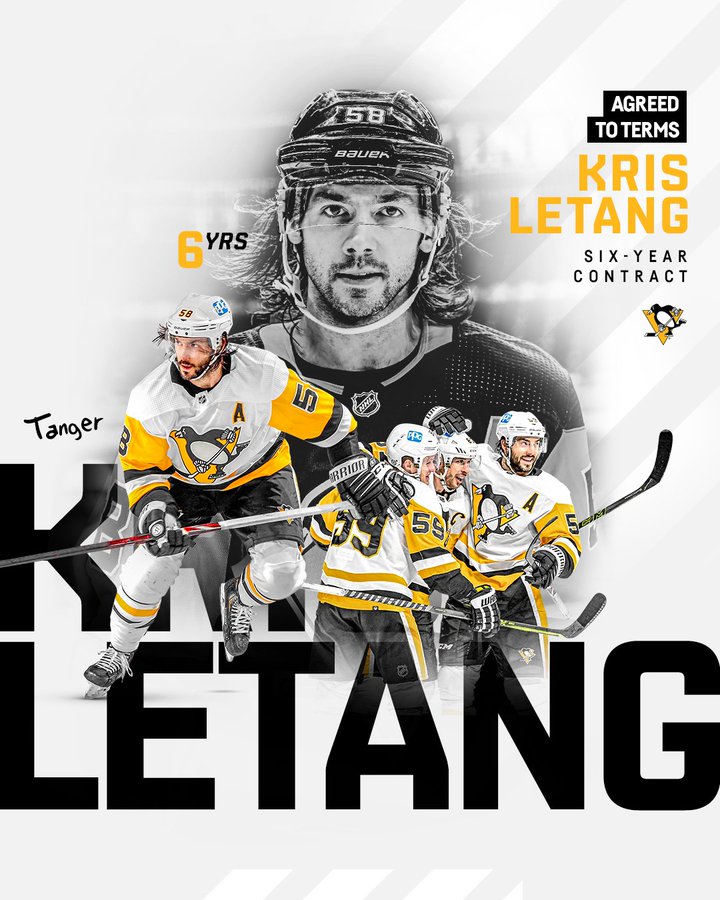 As I am finishing this blog on Tuesday December 13th, 2022, Kris is playing and excelling at his craft, less than a month after suffering his second stroke.  Lucky?  I don't believe in luck.  Kris has been BLESSED.  I wish him the best, and will be watching intently, as he continues his journey as not only a great NHL Hockey player, but a two time stroke survivor.  Now there's a statement you don't hear everyday!!
All content provided on this blog is for informational purposes only and is not intended to be a substitute for professional medical advice, diagnosis, or treatment. Always seek the advice of your physician or other qualified health providers with any questions you may have regarding a medical condition. If you think you may have a medical emergency, call your doctor or 911 immediately. Reliance on any information provided by the JGH Rehab website is solely at your own risk.