Recovery Progress Products
As you start to recover from your Neurological Injury, Stroke, ABI, TBI, etc.. so should your exercise routine change.  As these changes / improvements occur there are many products on the market today, that can enhance, or allow you to recover faster and more complete. Most Neurological patients prematurely stop, slow down or artificially plateau their recovery because they get bored or tired of the same routine. I went over the three must have devices in my earlier post, so I won't even mention them here.
This is where you must get creative, try new things, challenge yourself, invest in your recovery with the correct tools.  Here are a few suggestions for you that I have applied to my exercise programs.  It has worked for me, so it should work for you.
Always change your routine with the seasons. 
However, I have several things or exercises that I do almost everyday, all year around, and will most likely always do it.
Everyday, I complete two 30 minute sessions of Range Of Motion exercises, one session at 8 am, (lower body) and another at 8 pm (upper body). At least 45 - 60 minutes on the Ex n Flex 250, 30 minutes on my Recumbent Bike, 1 hour of Electrical Stimulation on my Shoulder, and 1 hour Electrical Stimulation on my arm, wrist and fingers.  I do this 6-7 days a week. 
These are some of the investments that I have made in my recovery, but here are many more at your disposal.  Here are some of my favorites, which are Tried, Tested and True.  It all depends on you, how determined you are, and what stage of recovery you are at.
1. SaeboGlove or SaeboFlex.
SaeboFlex:
The SaeboFlex allows individuals suffering from neurological impairments, such as stroke, the ability to incorporate their hand functionally in therapy and at home. These unique orthoses position the wrist and fingers into extension in preparation for object manipulation. The user is able to grasp objects by voluntarily flexing his or her fingers. Once the fingers relax (stop gripping), the extension spring system assists in re-opening the hand to release the object.  This device is custom made just for you by a Saebo Trained Technician, and is suitable if you have a lot of Spasticity in your hand.  Here is a before and after video of a client using the SaeboFlex.
SaeboFlex Patient Video Example - YouTube
The SaeboGlove is a light and comfortable splint that allows an impaired arm and hand to regain function. Normally, clients that have suffered a neurological injury such as stroke are unable to open or extend their fingers and their hand often is in a clenched or closed position.  The SaeboGlove is much more accessible, as only four simple measurements are required, and it is relatively inexpensive.  However, if you have a lot of Spasticity in your hand wrist and fingers, this is not the product for you.  The great feature about this device, is that you can wear it all day, doing normal everyday activities like raking the leaves, or mowing the grass, so it is therapy all day.  Sizing is important and if fitted properly, you will be able to wear it for longer periods of time, so make the four measurements as accurate as possible.  Check out the videos below.
How to Measure Your Hand for the SaeboGlove - YouTube  
SaeboGlove Helps Peripheral Neuropathy Patient Use His Hand Again - YouTube
If you really want to get creative, you can combine either of these devices with the SaeboMas Mini, which is a zero-gravity Mobile Arm Support that provides you freedom to move your arm in any direction despite weakness or spasticity. 
Each SaeboMas Mini comes with a table mount, 2 different arm cuffs, hand and elbow attachments, and accessories. For additional support in rotating your forearm and hand, select the option with the Pro/Sup attachment.  Watch the before and after video below.
SaeboGlove Before and After - Look at the difference! - YouTube
SaeboGlide Plus: The SaeboGlide (formally Hemi-Glide) is a new revolutionary product specifically designed to exercise the affected arm. It is the only device currently on the market that will challenge the stroke survivor at all stages of recovery. 


The SaeboGlide offers a way to exercise the affected arm by using the gliding sleeve. Following placement of the hand onto the gliding sleeve, the distal support will allow the stroke survivor to perform various controlled upper extremity exercises at his or her appropriate strength level. 
Introducing the SaeboGlide - YouTube
Saebo Mirror Box:  is a device that hides one limb from view while providing a mirror image of the healthy limb for the patient to see.  Mirror Box Therapy uses the mirror image of the patient's healthy limb to provide positive visual feedback to the brain. This helps the brain correct miscommunications and reduces or eliminates pain and increases mobility in the affected limb.  Affordable, lightweight, and able to open/close/store using only one hand.  Awesome Rehab tool for Stroke, ABI, TBI Clients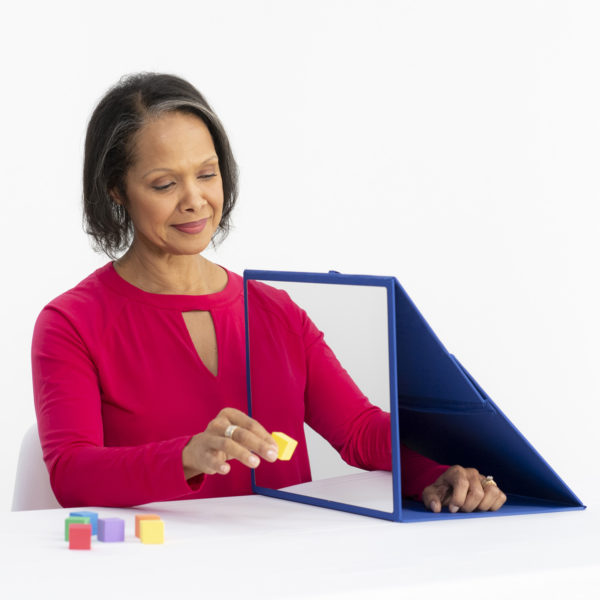 Saebo Mirror Box | Mirror Therapy for Stroke Rehabilitation - YouTube
Nintendo Wii, Fit and Balance Board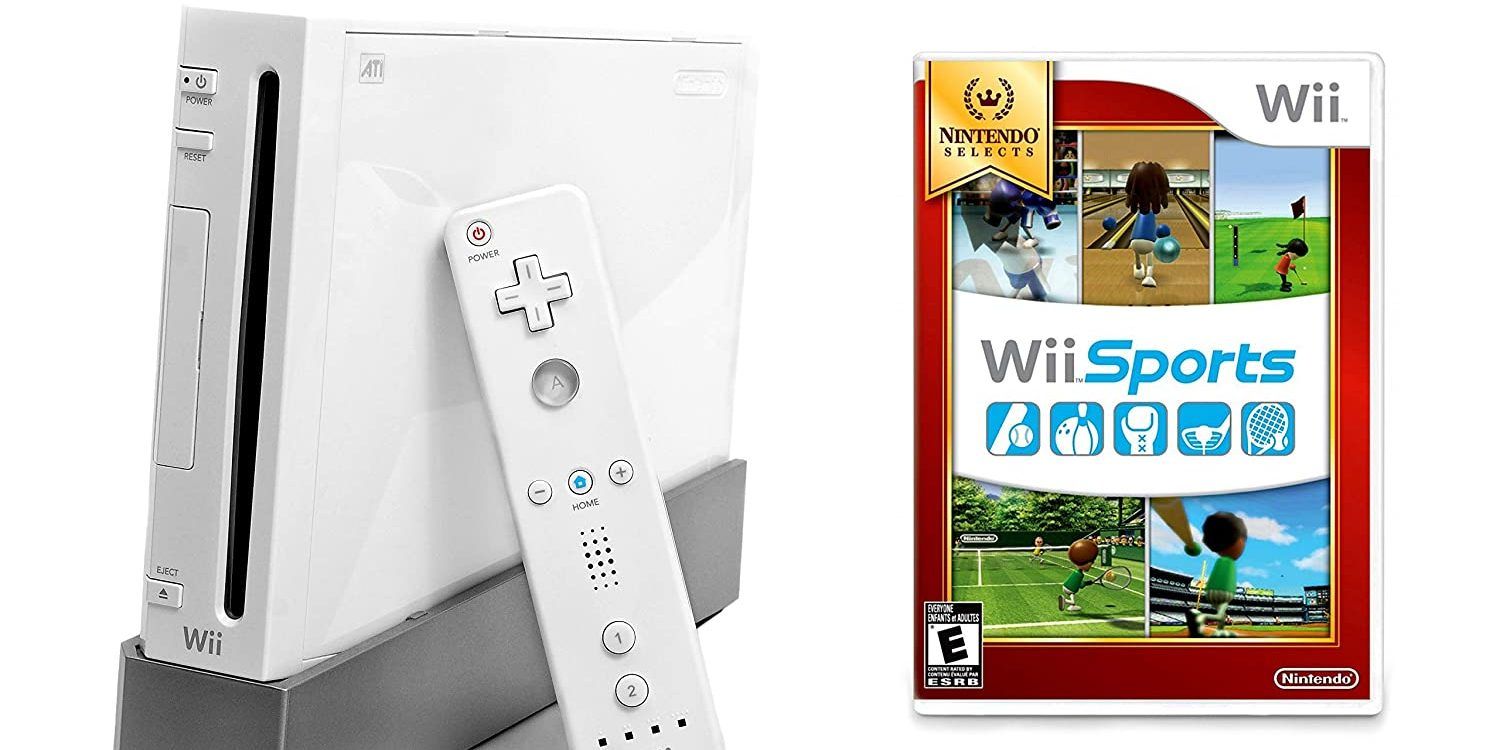 This is a great way to improve Balance, Weight Shifting, Hand/ Eye Coordination, while making Rehab fun.  This is great for when it is raining or cold outside.  You can pick up these complete systems for a couple hundred bucks, and well worth the Investment.  Always have a secure structure on your unaffected or strong side when using the Balance Board, or playing certain games.
Wii Fit - New US Trailer - English - YouTube
Nintendo DS and FLASH FOCUS GAME
My Results With Flash Focus Days 1-6 - YouTube
NDS Eye relaxation exercise - YouTube
Improve your peripheral vision with Nintendo DS Flash Focus Gaming system.  Complete system comes with Console, Flash Focus Game, Charger and Stylus with case. 
Operate with one hand, touch screen.  Improves vision, cognitive ability, hand /  eye coordination, plus helps to  retrain your Brain. 
Excellent Rehab tool for Post Stroke, or other Neurological condition.  
 Great for all ages, in every stage of recovery.  Normally, you can pick one of these systems on your local Buy and Sell Ads, for under $150.00.
With all of these choices, it is easy to come up with 4 exercise routines to match the seasons in your area. 
I believe, it is a key step in your ongoing recovery journey!