EMS or Electrical Muscle Stimulation
In my opinion, the most neglected, but easiest Rehab tool that every Stroke, ABI, TBI, Survivor should or must use everyday is Electrical Muscle Stimulation.  These devices used to be cumbersome, difficult to program, and just plain scary.
EMS has three main benefits.
1. Reduce Spasticity
2. Maintain or increase Range Of Motion
3. Aid in Muscle re-education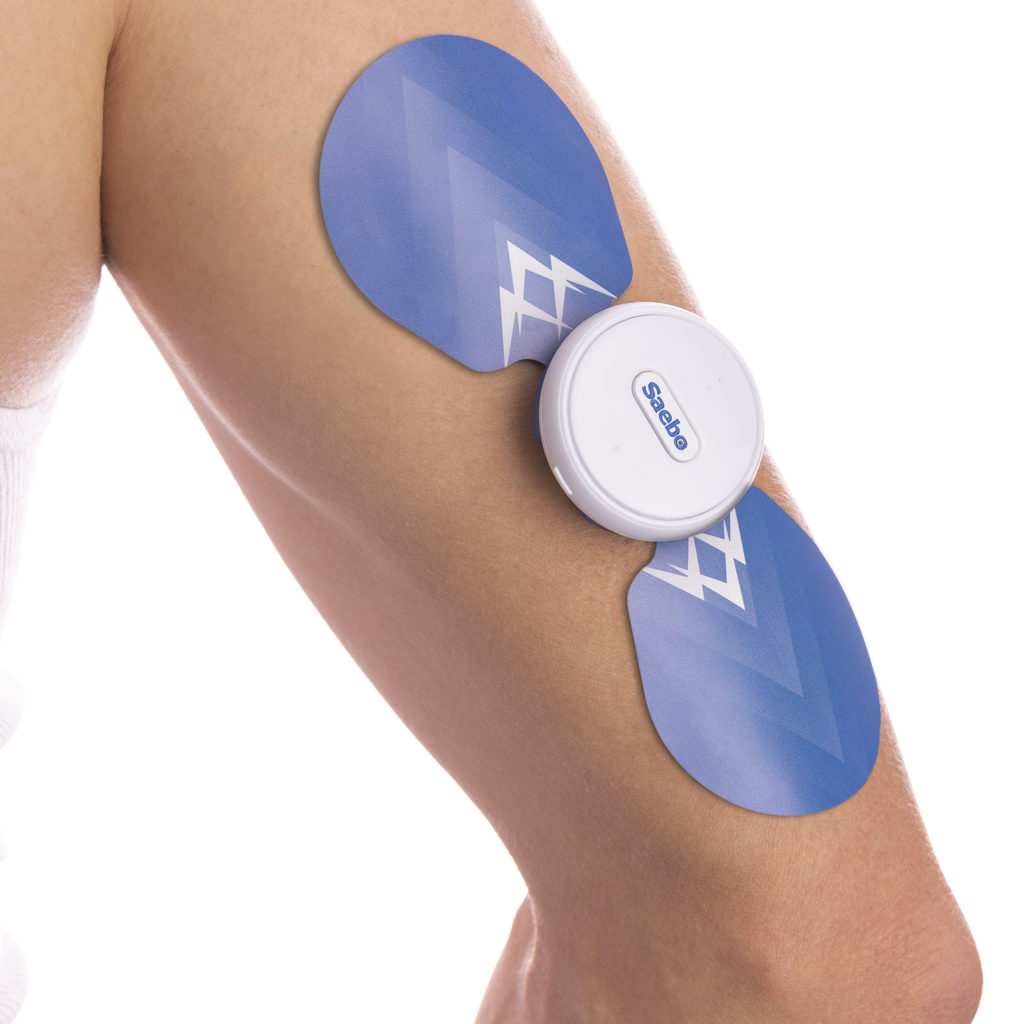 However, with advancements in technology, these devices are now affordable, and many times are as simple as plug and play, with or without an AC option, rechargeable, or battery operated.  If you live outside of Canada, these are your best options, and can be found at Recover From Your Stroke With Saebo | Saebo, or Saebo UK
Since Saebo Stim Devices are not available in Canada, we had to think outside the box, and find, what we feel are the best, most affordable options.  We have found three, that are Health Canada Approved, at three different price points, so we decided to stock all three.  Here they are:
Twin Stim - TENS & EMS Combo – JGH Rehab.  $69.00
Our most popular digital electrotherapy unit. The Twin Stim 2nd Edition is an exact combination of our TENS 7000 and EMS 7500, which gives the user the choice of five Modes of TENS and two Modes of EMS. Features include, dual channels, seven modes, timer, patient compliance meter, new stronger 100 mA output, safety amplitude cover, sturdy metal belt clip and rubber side railings for maximum handling.
INTENSITY Twin Stim III TENS/EMS With Ac Power, Wall Plug / 9 V Batter – JGH Rehab.  $99.00
The INTENSITY™ Twin Stim®III combines Tens and EMS therapy in one beautiful digital device. The Tens has 4 Modes (Burst, Normal, Mod1, Mod 2) and the EMS has 3 modes (Synchronous, Asynchronous and Delay). This device is an industry leading 105mA. The Twin Stim®III comes standard with an AC Adapter and is easy to operate. (works with Battery or electric power)
Phase-5 TENS + EMS Combo – JGH Rehab $162.99
This device offers a wide range of built-in programs for muscle stimulation and pain control. Some programs utilize both TENS and NMES in different phases of the treatment.  Helps reduce Spasticity in Stroke, ABI, TBI Clients, Aid's in Muscle re-education, and maintains or increase Range Of Motion. 
Canadian made and Health Canada Approved.
Conventional TENS and NMES programs are also included. Comes with in a hard plastic carrying case with lead wires, 9 volt battery, electrodes and a detailed instruction guide.
So, if you live in Canada and you are serious about your recovery, and want to take a step in the right direction, contact us at JGH Rehab.  We have the device for you!
All content provided on this blog is for informational purposes only and is not intended to be a substitute for professional medical advice, diagnosis, or treatment. Always seek the advice of your physician or other qualified health providers with any questions you may have regarding a medical condition. If you think you may have a medical emergency, call your doctor or 911 immediately. Reliance on any information provided by the JGH Rehab website is solely at your own risk.