PHASE 5 TENS / EMS COMBO SPECIAL
PHASE 5 TENS / EMS COMBO JANUARY 2023 SPECIAL!!
The Phase 5 TENS/EMS Combo, has 16 Preset programs for TENS, NMS, and EMS, and 3 programs that you can program on your own using the enclosed Operational Manual. 
We will even program them for you, designing it for whatever you need.
V 3.1-Phase 5 Combo-Operators Manual.pdf
When we first received these units, we were a little intimated, not sure exactly what we wanted or how it works.  However, this is very user friendly, and even comes with an Electrode Placement Chart, for all parts of the body, and what condition you want to treat. 
The Phase 5 is a must have if you suffered a Neurological Injury such as a Stroke or TBI.  Unlike other TENS units, which only treat pain, the Phase 5 has a TENS option, NMS(Neuro Muscular Stimulation) or EMS(Electrical Muscle Stimulation). 
We can program the unit to give you a 60 minute Work / Rest EMS, which does three things,
1. Reduce Spasticity.
 Spasticity is when your muscles contract, become stiff, or spasm involuntarily.  Spasticity can make it difficult to:
-Walk
-Talk
-Move
It can be uncomfortable and painful at times.  Spasticity occurs when the nerve impulses that control muscle movement are interrupted or damaged. A variety of conditions can cause this, including:
 2. Increase / Maintain Range Of Motion. Range of motion (ROM) means how far and in what direction you can move a joint or muscle. In the case of a Neurological injury, your body starts to change, muscles and tendons, within hours, so maintaining Range of Motion is critical, use it or lose it.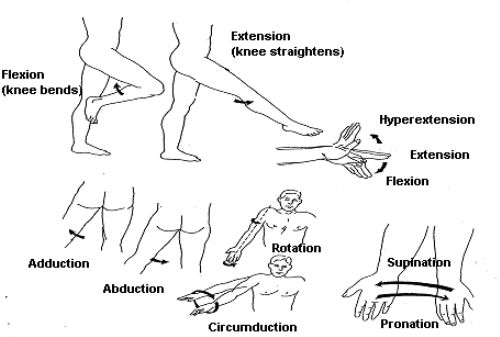 3. Aid in Muscle Re-education.  Muscle re-education is a unique and very effective program designed to restore normal body movement patterns. It restores nerve signals between muscles and brain for optimal function, which will be stored in the memory.
 We can, upon request, program a 60 minute Alternating EMS, where you can practice Hand Grasp and Release, with two electrodes placed on the underside of the affected forearm, and two on the back of the affected forearm, sending alternating Electrical Muscle Stimulation, which is crucial in muscle re-education.
The Phase 5 TENS/EMS Combo, is powered by a single 9 volt Battery (included), has a very detailed Instruction Manual with Pad placement chart, two lead wires, one pack of 2" x 2" 4pk of Electrodes, and a Hard Plastic Carrying Case, and all units come with a one year warranty.
We are offering the Phase 5 TENS / EMS Combo, for only $162.99 Canadian Dollars, and we will include 3 FREE packs of 2" Round x 4pk of Clothback Electrodes. 2" Round Clothback Electrodes – JGH Rehab 
Offer Valid until 11:59 pm on January 31st, 2023.
We are not permitted to sell the Phase 5 in the United States or the UK, but you can get the SaeboStim Pro, which has an added Trigger Stim button, that provides Electrical Stimulation on demand, or at the push of a button, which makes the SaeboStim Pro, a cut above the rest.  However, the SaeboStim Pro is not available in Canada.
 If you reside in the United States, Saebo has a 15% OFF promotion, where you can purchase the SaeboStim Pro I Neuromuscular Electrical Stimulation | Stroke Recovery, for just $186.15, which is a great deal for that unit.  Hurry, because that offer ends on January 9th, 2023.  Believe me, you won't be disappointed!!
In Canada, once a JGH Rehab Customer, you will receive a Coupon Code that offers 10% off all future orders at JGH Rehabilitation & Consulting Services Ltd.
So whether you live in Canada, United States or the UK, we got you covered.
Canada:  JGH Rehabilitation & Consulting Services Ltd.
U.S.A: Saebo | Stroke Rehabilitation Therapy & Products for Home, Clinic
UK: Saebo UK
All content provided on this blog is for informational purposes only and is not intended to be a substitute for professional medical advice, diagnosis, or treatment. Always seek the advice of your physician or other qualified health providers with any questions you may have regarding a medical condition. If you think you may have a medical emergency, call your doctor or 911 immediately. Reliance on any information provided by the JGH Rehab website is solely at your own risk.